Dr Chris Danbury
MB BS M.Phil FRCP FRCA FFICM
I'm a Mediator and Doctor. See more about my mediation here.
The grandson of a doctor and the son of a barrister, I went to school at St Paul's in South London between 1980 and 1984.
After a gap-year, I studied medicine at St. George's Hospital Medical School, qualifying in 1990. Following my house jobs, I trained in general medicine and spent a year at St Mary's Hospital in the virology laboratory before commencing training in anaesthetics and intensive care medicine.
My career took me from Oxford to Southampton and then a year in Western Australia. Primarily a Senior Registrar at the Royal Perth Hospital, I also worked for three months at Port Hedland Regional Hospital. Here I was the only specialist anaesthetist/intensivist for over 1000 miles. My eldest daughter was born in Australia and consequently is a sandgroper. As a registrar, I lectured FRCA courses on anaesthesia for Upper Limb Surgery.
When I got back from Australia I took up the post of Consultant in Intensive Care Medicine and Anaesthetics at the Royal Berkshire Hospital. At the same time, I studied (part-time) for an M.Phil in Medical Law at the University of Glasgow, supervised by Professor Sheila McLean.
As a consultant intensivist, with 9 other colleagues, I cover a busy 17 bed intensive care unit. This unit is well known as a centre of excellence, it covers the population of Reading and West Berkshire, over 500,000 people.
During my career at the Royal Berkshire, I have been:
Tutor for Intensive Care Medicine (2002 – 2005)
Clinical Lead for Organ Donation (2007 – 2016) – I led the team which commissioned and installed this award winning installation
Medical Lead (2011 – 2014) – I ran the critical care team and was responsible annually for a £multimillion budget. I was the clinical lead for a project which increased the critical care provision of the hospital by over 50%
I am currently the Adult Safeguarding Lead for my Hospital
As a consultant anaesthetist, I have a regular Upper Limb Surgical list and I anaesthetise all other common areas of surgery.
Following my M.Phil, in 2005 I was appointed as Visiting Fellow in Health Law at the School of Law, University of Reading, a post I still hold. My role is primarily aimed at bio-legal research, but I lecture LLB students.
Nationally, I was elected to the Council of the Intensive Care Society (ICS) in 2011, and appointed as Honorary Secretary in 2013. I served as Co-Chair of the Joint Professional Standards Committee of the ICS and Faculty of Intensive Care Medicine. I was appointed as the Thames Valley Senate Representative on NHS England Adult Critical Care Reference Group in 2012. I stepped down from these posts at the end of 2015.
I set up and Chair the Legal and Ethical Policy Unit of the Faculty of Intensive Care Medicine.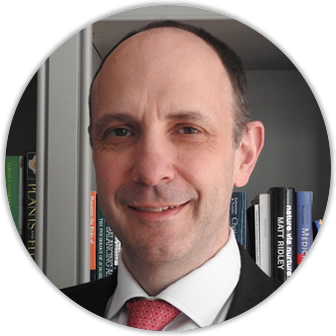 "He comes across as calm and composed and does his respiratory support and management of the sick children very well. Very capable."Dr A.F.
"Warm, friendly, caring."Mr G.Y.
"I felt really at ease."Miss Y.W.