Intensive Care Medicine
A young speciality, Intensive Care Medicine grew out of the Copenhagen Polio epidemic of the 1950s where medical students were used to help manually ventilate patients who had paralysis of their lungs. Following developments in successfully resuscitating patients who had suffered cardiac arrests, it was clear that there was a need for specialists in looking after people who were critically ill.
Intensive Care Physicians (Intensivists) look after and run the Intensive Care Unit (ICU or ITU) of the Hospital. When a patient becomes too sick to be looked after on a general ward, they are referred to the consultant Intensivist.
If we are able to help, then we will, but not everyone can benefit from the treatments available in the ICU. Intensivists have been trained to determine who will benefit. It is an extremely challenging, but very rewarding specialty.
The ICU will have patients referred from all areas of the hospital: from the Emergency Department, operating theatres or the general wards. It looks after people with sepsis, after cardiac arrests, or trauma.
In Intensive Care, patients have single or multi-organ support. Frequently (but not always) they will be on a ventilator. In addition they may require infusions of drugs to support the heart and circulation. To manage this safely, the vital functions need to be monitored on a second by second, minute by minute basis. Patients will be looked after by nurses, usually on a 1:1 or 1:2 basis, although this can vary depending on the individual's needs.
The whole experience can be hugely stressful – not only for the patient, but also for relatives. The ICU team will help talk through all the issues during the admission, and there is often a follow-up service that allows people to discuss their experiences after discharge. The ICU at the Royal Berkshire has a very well known follow-up service run by my colleague Dr Carl Waldmann and Sister Melanie Gager.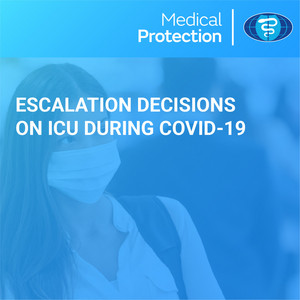 [UK] Escalation decisions on ICU during COVID-19
The current pandemic has presented intensive care doctors with greater challenges in making escalation decisions. In this podcast Dr Clare Stapleton discusses ways to approach these decisions with Dr Chris Danbury, Consultant in Intensive Care Medicine.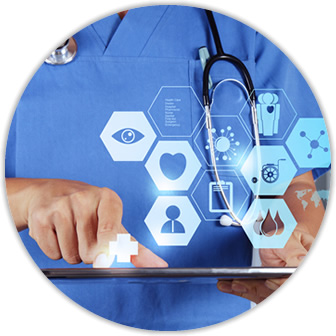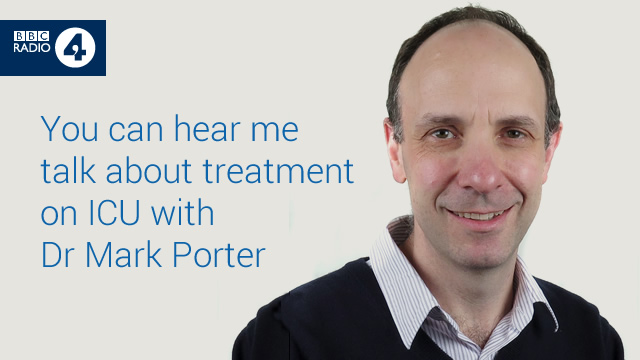 "Dr Danbury is very approachable. He listens and does take on board other people's ideas in decision making if it's required. He's very polite and honest when speaking to relatives. Dr Danbury is always supportive and acts professionally. It's a pleasure working with him."Senior Staff Nurse L.T.