Mediation
I have been a consultant since 2002 in a busy District General Hospital Intensive Care Units which has over 1000 admissions per year. Disputes are common in Intensive Care, with the Conflicus study showing that they occur in 80% of end of life decisions. With mortality on a typical UK ICU of 20%, this means that I have a large experience in resolving disputes in the most highly stressful situations. I am registered with the Civil Mediation Council and lecture on healthcare mediation both to National and International meetings. I have been involved in several groups to further mediation in healthcare. I have also been interviewed by the BBC about healthcare mediation – "The NHS could save millions of pounds if families and doctors were offered mediation when they disagreed on a treatment, a leading consultant said."
I have had several senior managerial roles both inside and outside the NHS, set up and run businesses and had experience of the commercial world as well as healthcare. I bring all of this experience to my role as a mediator.
In 2014 I was an expert witness in a case in the Court of Protection. The Court had been asked to decide about the Best Interests of a patient who was close to the end of his life. I was able to help mediate a resolution to the disagreements between the parties.
I'm happy to mediate any dispute. I provide healthcare mediation through the specialist group Trust Mediation, who can be contacted here. Trust Mediation are one of only two companies providing mediation services for NHS Resolution.
I am a volunteer for Resolve, who provide community mediation in Berkshire and Oxfordshire.
I'm happy to mediate anywhere in England and Wales.
---
Mediation: What You Need To Know
---
Follow me on Twitter: @Medic_Mediator
---
Download Mediation Agreement document.
---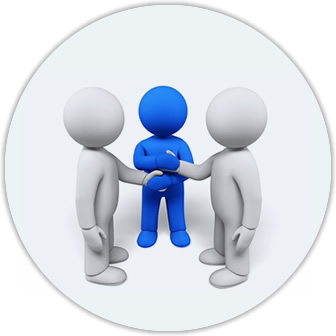 "The single biggest problem in communication is the illusion that it has taken place."George Bernard Shaw
"I have learnt a lot from Chris and how he handles potential disagreements. Very clear and logical thinker."Dr R.W.
"Excellent friendly manner that puts you at ease."Mrs T.Y.