Mediation
I've been mediating informally for a couple of decades now. My role as an Intensive Care Physician frequently involves resolving disagreements between other clinicians and families about what can be and what should be done for an individual patient who lacks the capacity to decide for themselves.
I am registered with the Civil Mediation Council and lecture on healthcare mediation both to National and International meetings. I have been involved in several groups to further mediation in healthcare. I have also been interviewed by the BBC about healthcare mediation – "The NHS could save millions of pounds if families and doctors were offered mediation when they disagreed on a treatment, a leading consultant said."
I have had several senior managerial roles both inside and outside the NHS, set up and run businesses and had experience of the commercial world as well as healthcare. I bring all of this experience to my role as a mediator.
In 2014 I was an expert witness in a case in the Court of Protection. The Court had been asked to decide about the Best Interests of a patient who was close to the end of his life. I was able to help mediate a resolution to the disagreements between the parties.
I'm happy to mediate any dispute. I provide healthcare mediation through the specialist group Trust Mediation, who can be contacted here. Trust Mediation are one of only two companies providing mediation services for NHS Resolution.
I'm a Director of the Medical Mediation Foundation, which offers independent support and advice to help health professionals, patients or their representatives. I am a volunteer for Resolve, who provide community mediation in Berkshire and Oxfordshire.
I'm happy to mediate anywhere in England and Wales.
---
Mediation: What You Need To Know
---
Follow me on Twitter: @Medic_Mediator
---
Download Mediation Agreement document.
---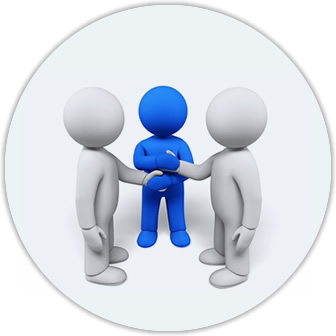 "The single biggest problem in communication is the illusion that it has taken place."George Bernard Shaw
"I have learnt a lot from Chris and how he handles potential disagreements. Very clear and logical thinker."Dr R.W.
"Excellent friendly manner that puts you at ease."Mrs T.Y.